Skip to Main Content
It looks like you're using Internet Explorer 11 or older. This website works best with modern browsers such as the latest versions of Chrome, Firefox, Safari, and Edge. If you continue with this browser, you may see unexpected results.
Writing About Theatre
For those new to writing about theatre (and for general inspiration for everyone) discipline-specific guides to theatre research and writing about theatre can be very useful. Here are a few suggestions:
Writing about Theatre and Drama

by

Suzanne Hudson

Call Number: Fine Arts Library Book Stacks - PN 1707 .H83 2006

Covers everything from matters of style to forms of essays used in writing about theater. Beginning with a discussion of the theatrical review, the text covers the forms of essays used in writing about theatre, research, matters of style, structure, and vocabulary.

How to Write about Theatre

by

Mark Fisher

Call Number: Fine Arts Library Book Stacks - PN 1707 .F57 2015

Whether you're blogging, tweeting or writing an academic essay, your challenges as a critic remain the same: how to capture a performance in words, how to express your opinions, and how to keep the reader entertained. Mark Fisher's book shows you his way to do it.
The Writing Center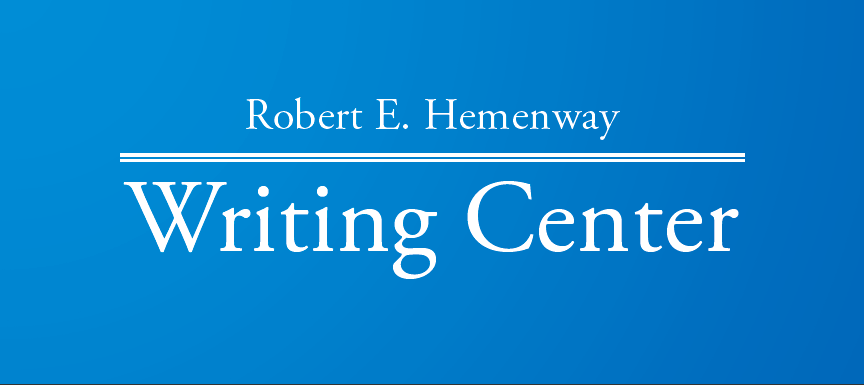 The Robert E. Hemenway Writing Center at the the University of Kentucky offers free and friendly help to all UK students, faculty, and staff. Graduate student consultants and undergraduate consultants assist with the process of composing and communicating in writing, speaking, and multimedia projects across the curriculum, at every stage of the composing and communicating process.
The Writing Center is located in the W. T. Young Library Hub in room B108B.
UK Libraries' Research 101 Guide
Research 101

A description of services at the University of Kentucky Libraries and a brief introduction to college-level research.
Citing Your Sources
Writing a research paper means documenting, or "citing," the sources of the information you use. How do you cite your sources? Every time you quote from or mention another person's writing or research in your own paper, you also mention the source of that work in a little aside called an "annotation." At the end of your paper, you include a list called a bibliography of all the sources you used throughout.
There are many different ways to annotate or call out sources in your paper, and many different ways to format the bibliography. These are called citation styles, and the professor who assigns a paper (or the publisher of a paper if it is being written for publication) tells writers which style they should use for any particular paper. Two common styles used when writing about the arts are Chicago (the Chicago Manual of Style) and MLA (the MLA Handbook).
MLA Handbook
MLA Formatting and Style Guide

OWL, Purdue University's Online Writing Lab, has created an online overview to help writers cite sources using MLA style, including the list of works cited and in-text citations.

(Please note: There is a citation generator on this site that is not free or recommended. See the list of recommended citation generators on our guide to Style Guides and Manuals.)
Citation Management
To help you keep track of the citations you find for articles, books, and images while you're researching, and to help you integrate the citations into your papers, footnotes, and bibliographies while you're writing, it can be helpful to use a citation management tools such as EndNote or Zotero.
Using a citation management tool (also called a bibliographic management tool) allows you to save your source citations for later, which is especially valuable for longer papers, like theses and dissertations, and for topics you return to over time.
EndNote is a subscription software program designed to store and manipulate bibliographic information (your citations). It is one of the one of the more powerful and popular citation management tools. It is not freely available for everyone, but as a UK student or staff or faculty member, you can download and use EndNote as part of the university's subscription.

Zotero

Easy to use. Includes the best parts of older reference manager software, such as the ability to store author, title, and publication fields and to export that information as formatted references, and the best aspects of modern software and web applications, such as the ability to organize, tag, and search in advanced ways.